Lion Pride Community Update 9/29/2023
Posted on: September 29, 2023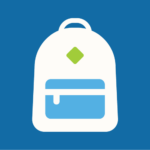 We are asking ALL John Muir Families to fill out the 2023-2024 Family Income Survey by October 1st. Why is this Survey Important? The Family Income Survey provides your student's school with a way to collect household income information. This information is important because it helps our school receive federal and state funding. The form is simple to fill out and confidential. Please do your part by filling out this survey so John Muir continues to receive critical funding to serve all our students. https://www.seattleschools.org/departments/culinary-services/free-and-reduced-price-meals/community-eligibility-provision/
Rainy Weather is upon us! As the weather has begun to change, here are a couple of things that can help us adjust. Please dress your kiddos in weather appropriate clothing such as jackets with hoods, water resistance shoes, and warm clothing. It is also helpful to send extra clothing with students or give it to their teacher for any accidents that may occur.
Anti-Bullying Month: October is our "Anti-Bullying Month." John Muir will take a proactive stance on Anti-bullying and kindness with a month-long emphasis on being kind to one another, unity within our community, and bullying prevention.
Family Resource Hour: "Family Hour" is every Wednesday 12:00-1:00 in the Library. This is an opportunity for families to receive translation support, tech support, and other resources available from the school, PTA, or district! Please sign in at the front office upon arrival.
Curriculum Night: Please join us for Curriculum Night on Thursday, October 12th from 4:30-6:30pm. You will have an opportunity to hear from your student's classroom teacher about the curriculum, meet school staff, and have dinner as a community. More information coming soon.
Free Helmets: FREE bike helmets. If your child needs a helmet, let us know hereand we will get them one
Back to School Fundraiser Drive: The Muir PTA provides school supplies annually plus much more. Please consider donating to the Back-To-School fund(tax deductible). We welcome any size donation and matching funds. 
Volunteer Opportunities: Volunteer crossing guards. Mon-Fri at drop-off (7:35-8:00) and pickup (2:20-2:40). To learn more or express interest, please click here. The PTA is seeking a volunteer to lead Teacher Appreciation – email info@themuirpta.org to learn more. The PTA is seeking someone to co-represent Muir to support 17 public elementary and middle schools in the Southeast Seattle Schools Fundraising Alliance (SESSFA). Learn more about SESSFA by attending one — or both — of the two upcoming events:
SESSFA Coffee in the Park: Sat, October 7th, 8:30-10:00am at the Othello Park playground (4351 S Othello St., Seattle, WA 98118).  SESSFA Online Info Meeting: Wed, October 11th, 7:45-9:15pm, @ Zoom link
PTA Happenings: PTA working meeting: Tues October 10, 6:00-7:30pm, at Muir. Childcare, pizza, and interpretation will be provided. We will discuss advocacy, school news, plan community building events, and more. All are welcome! Attend in-person or via zoom.
Please see attachment with more information: Lion Pride Community Update 9.29.pdf