Lion Pride Community Update 10/13/2023
Posted on: October 13, 2023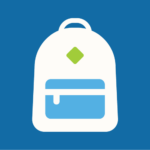 Whether you have a concern (or praise!) about your student, the school in general, or otherwise, Mr. Thomas and Ms. Gardner want to hear from you! A few ways to be in touch:
Email qothomas@seattleschools.org and tmgardner@seattleschools.org. If you don't hear back, it's because we missed your message or haven't gotten to it yet, so don't hesitate to follow-up. 
Call the front office at 206-252-7400 to schedule a meeting. 
Join Muir's Family Resource Hour to connect with school Admin (Wednesdays 12:00-1:00 in the Muir Library; translation support is provided). 
Connect with us at drop-off or pickup.  
Anti-Bullying Month
October is our "Anti-Bullying Month." John Muir will take a proactive stance on Anti-bullying and kindness with a month-long emphasis on being kind to one another, unity within our community, and bullying prevention. Here is a list of things that will happen in October:
Teachers and Staff will provide lessons and activities around anti-bullying and kindness.
We will have community circles within the building around how students want to feel in school.
Staff and students will recognize kindness throughout our building with "Random Acts of Kindness Cards."
Kindness Week is October 16-20th. Within "Kindness Week" we will have Unity Day on October 18th (students can join staff in wearing orange for Unity) and will conclude with an all-school assembly Friday, October 20th. Be on the lookout for flyers around campus. Here is our weekly themes and optional dress-up attire chosen by 4th and 5th grader student leaders.
Mount Baker Playdate
Sat, Oct. 21st,1-3 pm. Playdate will feature a bake sale to support our school! Come play rain or shine. Location: Playground at S McClellan Street & S Mt Baker Blvd, Volunteer volunteer@themuirpta.org.